Posts for tag: dental anxiety
By Advance Family Dental Care
July 21, 2015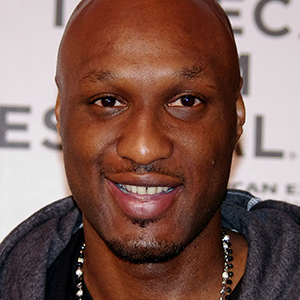 Professional basketball player Lamar Odom is sometimes known as "the candyman" because of his notorious fondness for sweets. But when his sweet tooth finally caught up with him — in the form of a mouthful of decayed teeth — the six-foot-ten-inch, 230-pound hoops star admitted that he had been avoiding treatment… because he was afraid of going to the dentist!
It took two Kardashians (Khloe and Kim) and a painful toothache to finally persuade Odom to sit in the chair. Once he did, it was found that he needed a root canal, a wisdom tooth extraction, and several fillings. Yet the fretful forward sailed through the whole set of procedures in a single visit, and walked out with a big smile afterward. How did his dentists make that happen?
Put it down to the "magic" of sedation dentistry. With anxiety-relieving medications that can be delivered orally (in pill form or by gas) or intravenously (into the bloodstream), the techniques of sedation dentistry can help even the most fearful patients get the dental care they need. That's good news for about 50 percent of the population, who admit they're at least somewhat afraid of the dentist — and even better for the 15 percent who avoid dental care completely due to their fear.
Dentists have a number of ways to ease apprehensive patients through a dental visit. An oral anti-anxiety drug can be given in pill form about an hour beforehand. Nitrous oxide (sometimes called "laughing gas"), which is administered by a mask placed over the mouth or nose, may also be used to relieve anxiety. The calming effects of these medications help make any nervousness melt away — and in many circumstances, mild sedation is all that's needed to ease the fear.
For lengthier or more complex procedures, intravenous (IV) sedation may be recommended. Unlike deeper (unconscious) sedation, IV sedation doesn't cause "sleep." Instead, it puts you in a comfortable semi-awake state, where you can still breathe on your own and respond to stimuli… but without feeling any anxiety. And when the procedure is over, you probably won't have any memory of it at all.
IV sedation can be administered by dentists who are specially trained and equipped with the proper safety equipment. While sedation is being provided, you will be monitored at all times by a dedicated staff member; when it's over, you will rest for a while as the medication quickly wears off. Then (as is the case with oral sedation), you'll need another person to give you a ride home.
Does sedation dentistry really work? Lamar Odom thinks so. "I feel so much better," he said when his 7-hour procedure was over. "I feel like I accomplished something."
If you would like more information about sedation dentistry, please contact us or schedule an appointment. You can learn more by reading the Dear Doctor magazine article "Oral Sedation Dentistry."
By Advance Family Dental Care
September 18, 2014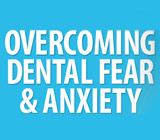 If you're apprehensive about visiting the dentist, you're not alone. Studies show a majority of us — as high as 75% — have experienced some form of anxiety about dental treatment. Between 10% and 15% of those have a high degree of anxiety that may cause them to avoid visiting the dentist altogether.
If you've experienced this level of anxiety, you weren't born with it. Such fears develop from early experiences with dentistry, or from stories or attitudes relayed to us by others. While this undue emotional stress could adversely affect your general health, the greater threat is to your oral health, if it causes you to avoid dental care altogether.
Fortunately, anxiety from the thought of dentistry can be overcome. The best approach is relatively simple — counteract the bad experiences of the past with new, more positive experiences. Moderate dentistry should be able to completely eliminate any discomfort during treatment. And with each new good experience, your feelings and attitudes will gradually change over time for the better.
The first step is to discuss your anxiety about dental care with us. It's important to establish trust with your care provider from the outset if you want to successfully overcome your anxiety. We will listen and not discount or diminish the reality of your fears and their emotional and physical effect; instead, we will work with you to include overcoming anxiety as a part of your treatment plan.
The next step is to proceed with treatments and procedures you feel you can easily undergo, so that at the end of each visit you'll have a more positive view of that particular treatment (and that you could undergo it again). We won't rush to complete treatments until you're ready for them. Although this may extend the duration needed to complete a procedure, it's important for us to proceed at a pace more conducive to creating and reinforcing new positive feelings and attitudes about dental visits.
In the end, we want to do more than treat an immediate or emergency-related dental condition. We want to help you overcome the anxiety that has kept you from seeking long-term dental care — and thus better dental health — a part of your life.
If you would like more information on overcoming dental treatment anxiety, please contact us or schedule an appointment for a consultation. You can also learn more about this topic by reading the Dear Doctor magazine article "Overcoming Dental Fear & Anxiety."
Studies have shown that as many as 75 out of every 100 people fear dental visits; and for 10 to 15 of them, the fear is so great that they never get treatment — leading to serious dental problems and worse. Untreated disease in your teeth and gums can negatively affect the health of your entire body.
How can you conquer your fears so you can get the treatment you need? The answer includes (a) working with us to overcome your fears and have a positive experience while undergoing dental treatment, and (b) using oral sedation or anti-anxiety medication to help you quell your fears and relax.
Overcoming Your Fears
People develop fear of the dentist when they have a bad dental experience themselves, or sometimes when they hear of a bad experience someone else has had. The more you are afraid, the more you feel the symptoms of fear, and the more you connect those symptoms with the experience. You need to stop this negative memory sequence and replace the feelings of fear and loss of control with memories of good experiences and feelings of being in control.
It helps to know that you are not alone in your fears and that you can do something positive about them. First, make an appointment to discuss your fears with us, your dental professionals. Start with small procedures that cause only mild anxiety, and give yourself adequate time to get over your fears.
Using Oral Sedation
You have already gradually reduced your fear through your discussions and previous appointments. When you are ready to go to the next step, consider using oral sedatives or "anxiolytics" (meaning that they dissolve anxiety) to help you feel relaxed and comfortable.
Oral sedation — so called because you take it by mouth — allows you to let your guard down and focus on feeling peaceful, yet you remain awake and in control. The medication is either placed under your tongue and dissolved there (sublingual) or swallowed whole. Since it is taken by mouth, it does not require an injection, so it is easily taken by people who are afraid of injections.
The oral sedative and anxiolytic medications dentists use have been subjected to rigorous research and testing and have a long safety record after decades of use.
By using this two-step process you can reduce your fears and begin to get the care you need. And we, your dental professionals, are able to work more efficiently because we can focus on the work at hand, knowing that you are comfortable and relaxed.
Contact us today to schedule an appointment to talk about any fears you may have. You can also learn more by reading the Dear Doctor magazine articles "Overcoming Dental Fear & Anxiety" and "Oral Sedation Dentistry."