Posts for tag: vitamins
By Advance Family Dental Care
October 11, 2019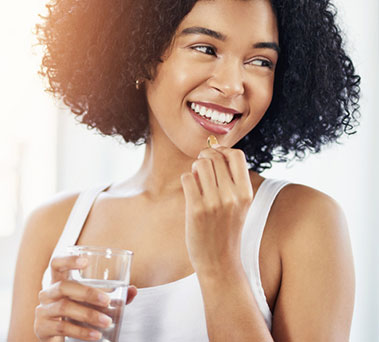 Vitamins play a key role in your body's health, including your teeth and gums. A vitamin-deficient diet is an invitation to all sorts of disease.
But what are vitamins? Although they differ individually in what effect they have on the body, they're all organic compounds found in foods, especially fruits and vegetables. Each in a different way helps with bodily processes.
Vitamin C, for example, helps the body repair tissue. Without it, tissue breaks down easier, as British sailors discovered centuries ago on long sea voyages. Deprived of vitamin C in their diets they soon encountered health issues like bleeding gums. Eating limes — chock full of vitamin C—helped to clear up such problems (and also why they were called "limeys").
Scientists have discovered thirteen vitamins, four of which—A, D, E and K—are soluble (dissolvable) in fat; the body stores these in the liver and fat tissue where they issue out into the body slowly. The rest—C and eight types of B vitamin—are soluble in water. Unlike the fat-soluble vitamins, these are used quickly and any remaining are excreted from the body.
When it comes to teeth, gums and the mouth, a rich assortment of vitamins helps maintain good oral health. For the teeth especially, vitamin D plays a critical role—it helps the body absorb the mineral calcium necessary for strong bones and teeth. You'll find this vitamin plentiful in dairy products, but also fatty fish like salmon and tuna.
While vitamins occur naturally in foods, they can be manufactured in the form of dietary supplements. Unfortunately, the world of dietary supplements is a murky one, ungoverned by the restrictions and clinical trials that drugs undergo before they go to market. And, it's big business: vitamin supplements are promoted as "insurance" for good health.
But while some people have conditions that may require a vitamin supplement, research has shown that most of us can effectively get our vitamins through a diet rich in fresh fruits and vegetables. So, do your teeth and gums (as well as the rest of your body) a favor—eat your fruits and veggies. Along with daily brushing and flossing, getting enough vitamins can go a long way toward keeping your mouth healthy and disease-free.
If you would like more information on nutrition and dental health, please contact us or schedule an appointment for a consultation. You can also learn more about this topic by reading the Dear Doctor magazine article "Vitamins & Dietary Supplements: What Every Consumer Should Know."
By Advance Family Dental Care
August 29, 2014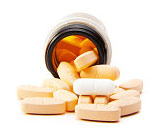 Does the word "vitamin" make you think of a capsule that comes from a bottle… one that you're supposed to take every day to improve your health? If so, it shows the effectiveness of the marketing strategy used by the vitamin and dietary supplement industry — a business that's valued at $25 billion annually. The other definition, of course, is a substance that your body requires (in small amounts) to control normal metabolic functions and sustain life. It's often assumed that taking vitamins in pill form can help you be healthier. But is that assertion really backed up by evidence?
It's true that if your body is severely lacking in any of the 13 vitamins, you could be at risk for developing a disease related to vitamin deficiency: scurvy or pellagra, for example. Moreover, several vitamins (notably vitamins C and E, and beta carotene, a precursor to vitamin A) are also antioxidants; these are molecules that can protect our cells (and our genetic material) from damage caused by toxins in the environment and metabolic processes within our bodies.
Fruits and vegetables are rich in vitamins A and C, and vitamin E is found in vegetable oils. That's one of the reasons why nutritionists and health-care providers stress the importance of a well-balanced diet, including plenty of plant-based foods. Many studies have shown that people who eat lots of vegetables and fruits have lower incidences of heart disease, cancer, and other chronic health problems.
You can also buy substances marketed as antioxidants and nutritional supplements in pill form. But contrary to what you might expect, in that form they don't seem to have the same protective effect on the body. Scientists still aren't sure why this is so, but it may have to do with the presence of many other biologically active compounds in vegetables and fruits. In fact, there is solid evidence that taking too many vitamins or supplements can be dangerous to your health.
We're certainly not saying it's of no use to take vitamins or nutritional supplements — especially if a deficiency is known to exist. If an individual isn't getting enough vitamin D because they avoid exposure to sunlight, for example, then it makes sense to take a supplemental dose. But we need to remember that a supplement in pill form isn't a substitute for a balanced diet — and taking unneeded supplements, or excessive doses, can lead to problems. Like it or not, there are few shortcuts on the road to good health. For more information about vitamins and supplements, see the Dear Doctor magazine article "Vitamins & Dietary Supplements: What Every Consumer Should Know."